New 450 Canopy
Farrell Farahbod
August 18 2008
I just finished painting another canopy for my 450's. I planned for so much more than what resulted, but after having problems with paint peeling up, I finished it up with minimal masking and had to leave it fairly simple looking. I think one of my primer coats was laid on too thick ... too late to do anything about it now :(
Anyway, I took pictures as I progressed, so here they are: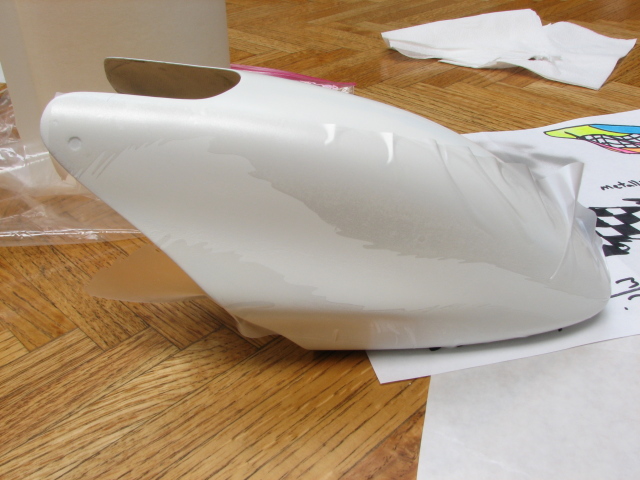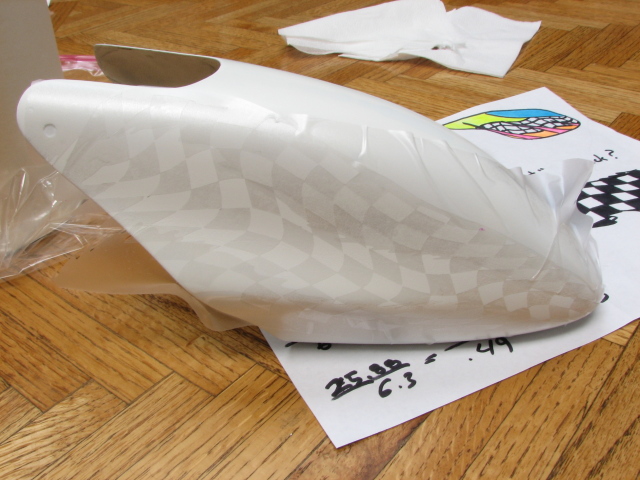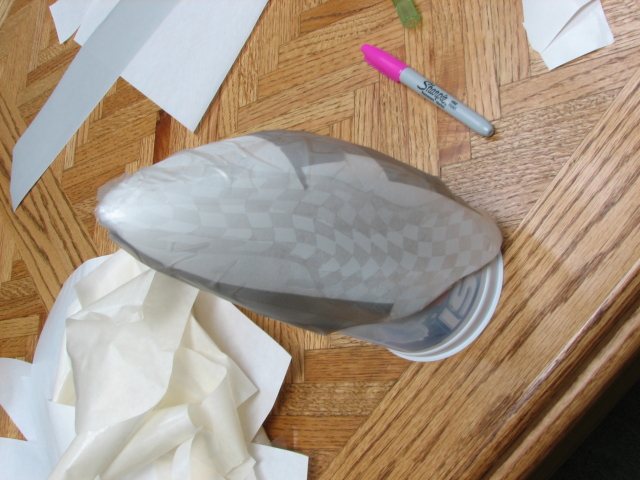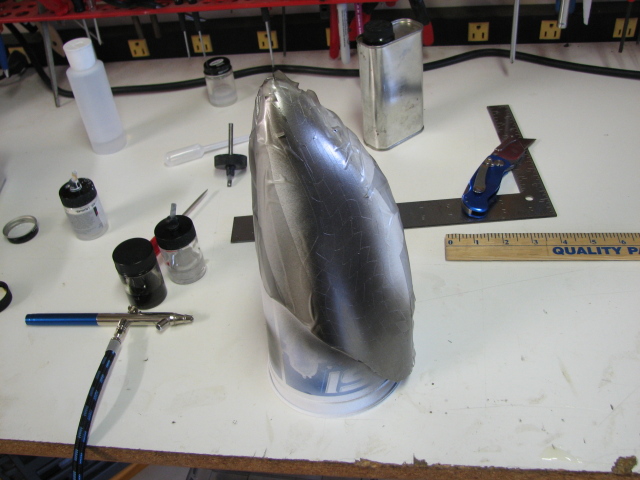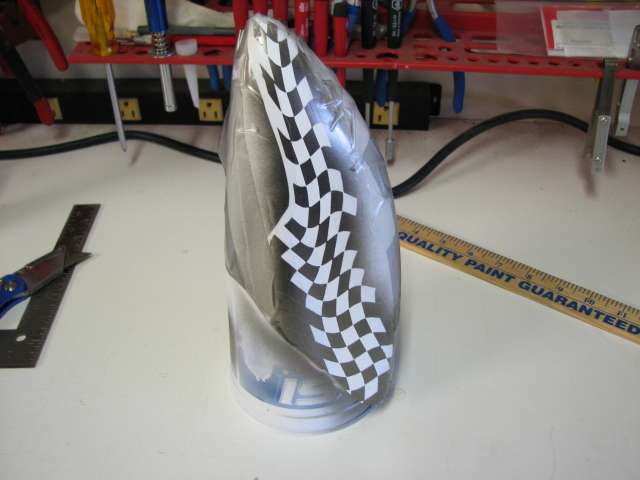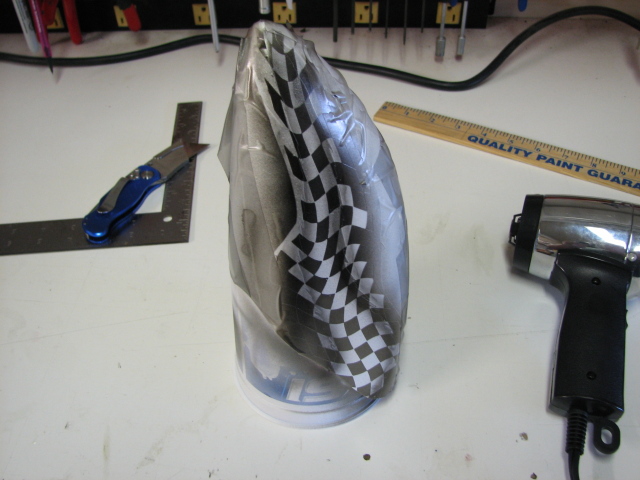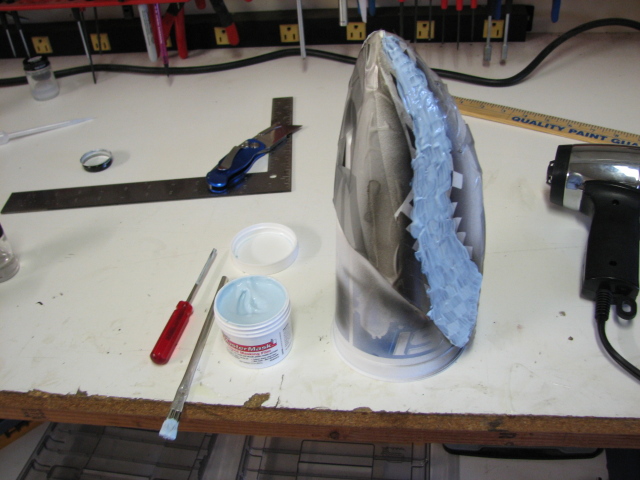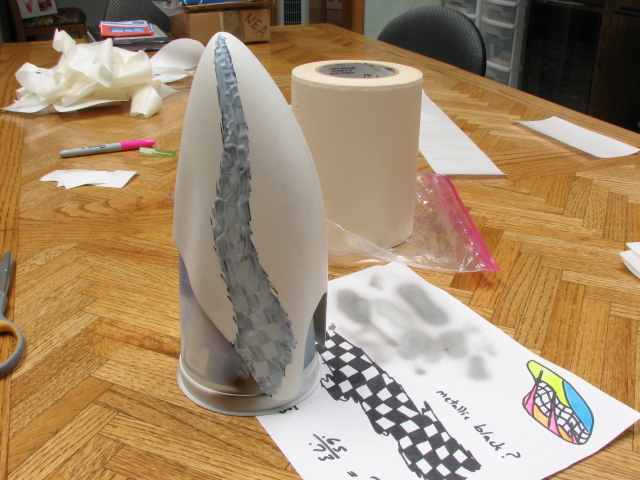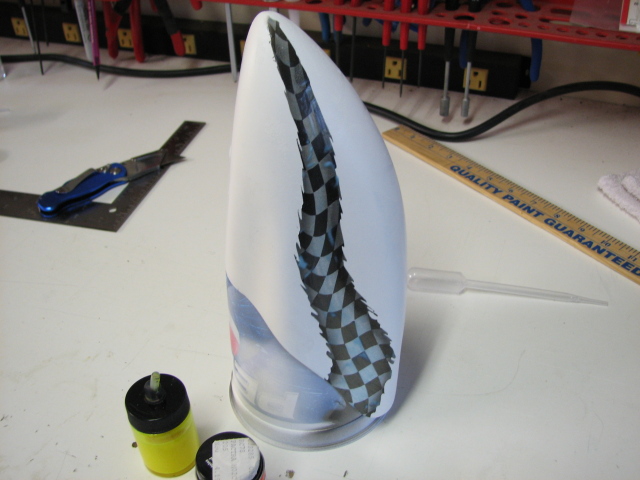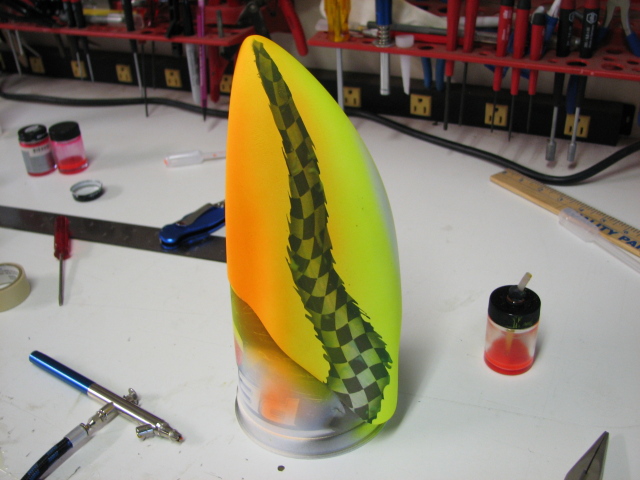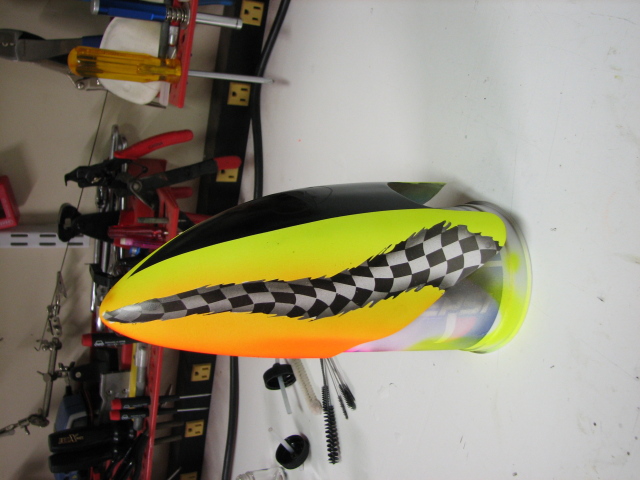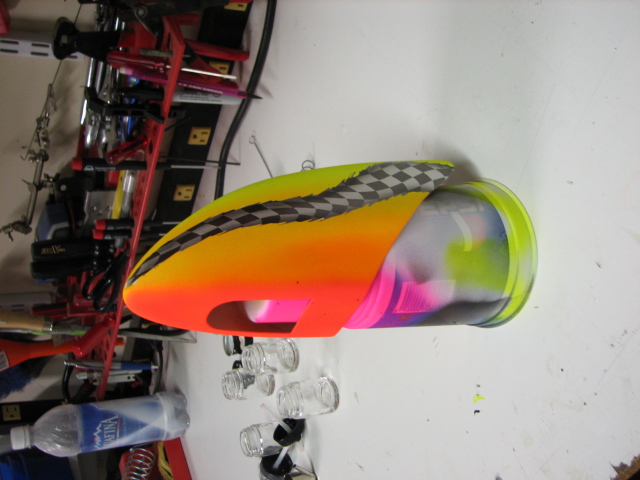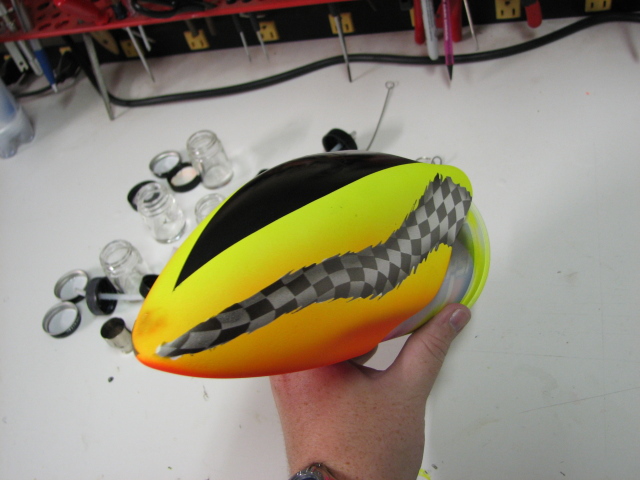 This is what I did:
Mask off the jagged edges of the checked flat
Mask off the checkers
Lay on some Indy Silver / Outlaw Black blend
Peel off the checkers, and shoot a drop shadow around the edges of the flag
I used some Hobbico Liquid Mask and masked off my jagged flag. Goes on as opaque, dries translucent.
Removed the vinyl masking. Now I see some of the white paint peeling up.
Shoot the Fluorescent Yellow to Fluorescent Orange fade
Shoot a simple black windscreen, and some Fluorescent Red (turned out looking orange, because I did not want to mask it off and lay down some white for a background.)
It's done. All that is left is a quick clear coat. This canopy turn out like crap, so I'm just going to use some of the aerosol clear coat junk.
-Farrell